C and C Power Line, Inc. (C & C) provides integrated Overhead and Underground Transmission and Distribution including Solid Dielectric Transmission, and complete Substation construction and maintenance services for premier utilities to build, maintain, and repair their electric infrastructure systems nationwide. Established in 1989, C & C has grown into a full-service electrical contractor. Our growth is the result of our firm commitment to safety, quality, craftsmanship, project management, continuous improvement, and our personnel. C & C is a member of NECA, IBEW, and affiliated with regional joint apprenticeship programs.
Our corporate office is located in Jacksonville, Florida. C and C Power Line, Inc. is a wholly owned subsidiary of GridTek Service Utilities (GridTek).
C and C Power Line, Inc. (C & C) is led by a proactive methodology to safety. Our "Zero Incident" accident prevention policy strives to provide the highest level of safety in the electrical construction industry. This policy is concentrated on an indisputable desire to eliminate individual injuries, occupational illness, harm to company equipment and property, as well as to safeguard the general public. The culture of safety that we have built, and continue to build, delivers world-class safety training to our employees making the work environment safer for our personnel and communities we support.
Delivering World-Class Safety Training
C and C's belief is that safety is the responsibility of every employee. Our trained personnel work to ensure that the safety of themselves, their colleagues, our customers, and the public is at the forefront of every task. We have made a corporate obligation to provide our employees with a Culture of Safety to ensure safe work practices. At C & C, our safety culture is one where encouragement for employee participation in safe working practices plays a vital role in maintaining a safe and reliable working environment.
Critical elements of C & C's Safety Program include:
Executive level management and oversight of full-time safety personnel
Certified CPR and first aid instructors
OSHA 10 hour training
Documented process that personnel have received the safety manual
Drug-free workplace policy with documented, random substance testing
Environmental health and safety program
Certified testing of all insulated aerial lift devices and rubber goods
Ongoing safety training for all employees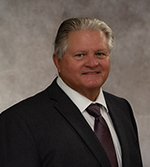 Jesse B. Colley
Jesse Colley was selected as President of C and C Power Line, Inc. in January 2014. Jesse joined C & C in 2000 as Vice President, a position he served for thirteen years. Prior to joining C & C, Jesse held various positions from Division Manager, Vice President and President at Olson Electric Company, Inc. from 1974 to 2000. Jesse Colley is a graduate of the University of Florida, receiving a Bachelor of Science degree. Jesse also has postgraduate studies from the University of Texas and University of North Florida and is a licensed electrical contractor in the states of Alabama and Florida. Jesse has been very involved in the electrical construction industry for many years and currently serves as a board member and the Governor of the Southeastern Line Constructors Chapter of the National Electrical Contractors Association. Jesse has previously been a Board Member, Vice Chairman, and Chairman for the Electrical Contractor Licensing Board of the Department of Business and Professional Regulation in the State of Florida. Jesse has also been a Board Member and Governor of the Central Florida Chapter of National Electrical Contractors Association. Furthermore, Jesse has served as a Committee Member for the Southeastern Line Constructors Apprenticeship & Training and has served as a Member of the National Electrical Contractors Association Political Action National Committee.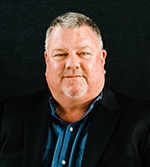 Michael (Rick) Sprenger
Michael (Rick) Sprenger was appointed Vice President in 2006. Prior to joining C and C Power Line in 1998, Rick served as a project manager for Olson Electric Company from 1985 to 1998. Rick estimated and managed major transmission, distribution, substation, manhole and duct bank, fiber optic, and telecommunication projects. Rick completed NECA estimating school in 1991. Rick is an IBEW member and has completed the IBEW code of excellence course. In addition, Rick has served as a member of the Southeastern Line Constructors Apprenticeship & Training Florida Sub-Committee and is currently a Board of Trustee Member of the Southeastern Line Constructors Apprentice & Training Program. Rick is a veteran of the United States Marine Corps serving from 1980 to 1984 and was honorably discharged.
Transmission and Distribution Equipment
Our transmission and distribution equipment consists of aerial bucket trucks from 35' to 125', hydraulic remote operator phase lifter, cranes 30-to-50-ton, digger derricks, drill rigs, pressure diggers and wire pulling equipment.
Our boom trucks are capable of reaching heights of 155', with an aerial basket for personnel. All of our equipment is certified for insulation qualities, boom strength, and lifting capabilities.
Our Partnership with Ring Power
C and C Power Line, Inc. (C & C) is currently engaged in a partnership with Ring Power, which helps us control our costs while utilizing the best equipment in the electrical construction industry. With this partnership, it permits us to have new equipment on our projects creating a stable and safe work environment for our employees, customers, and communities we service. This strategic alliance partnership allows us to provide the finest end product to our clients.
The Electrical Transmission & Distribution Partnership is a formal collaboration of industry stakeholders, working together to improve safety for workers in the electric line construction industry. It is one of only a few national partnerships between employers and the Occupational Safety and Health Administration (OSHA).
Partnership goals include the following:
Analyze accident and incident data to identify common causes for fatalities, injuries and illnesses suffered by linemen, apprentices and other appropriate job classifications.
Develop recommended Best Practices for each identified cause.
Develop implementation strategies for each Best Practice and promote these strategies among the partners.
Identify training criteria for foremen, general foremen, supervisors, linemen and apprentices, including training to create industry culture change to place value on safety and health.
For more information please click the link below.